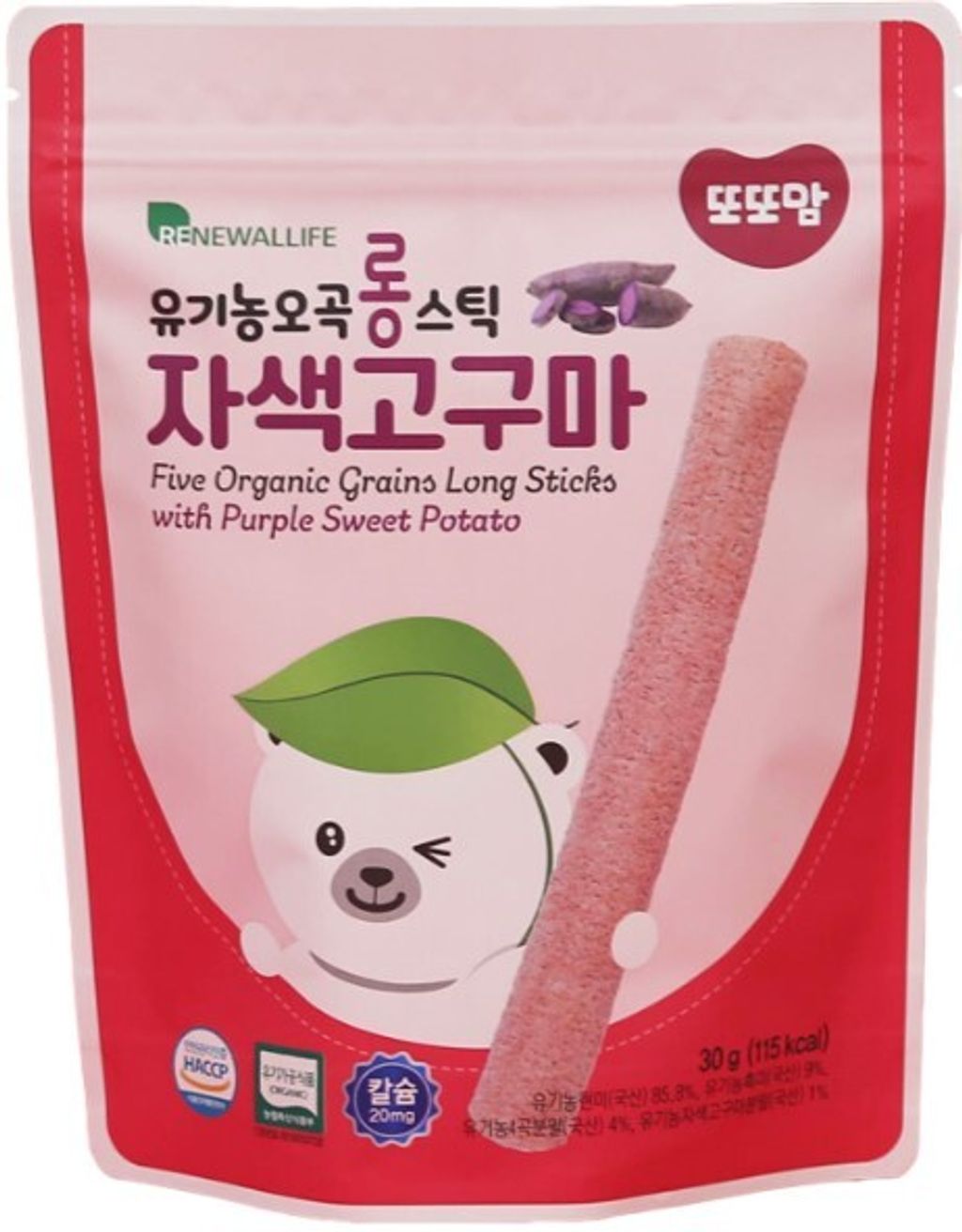 DDODDOMAM FIVE ORGANIC GRAINS LONG STICKS SERIES (For 8 months+)
Another high quality snack from Ddoddomam. Introducing DDODDOMAM FIVE ORGANIC GRAINS LONG STICKS!
A healthy snack rich of calcium which is needed for essential growth and made using FIVE organic grains and never additives, making it a nutritious and savoury snack for your lil' ones starting from 8 months.
Organic and HACCP certified.
Made from 5 organic grains (brown rice, barley, black rice, oat & sticky rice)
Zero additives (No artificial flavouring, colouring, sweetener & preservatives)
Rich in calcium
Zero trans-fat
Non-oil fried. Made by heat & pressure, thus no oil & low calories
Gently melts in the mouth, ideal as a teething snack
Long stick shape, perfect size for baby to train their self-feeding and pick up skill. Baby can even enjoy more!
4 amazing flavours (vegetables, fruits, sweet pumpkin & purple sweet potato)
Conveniently packed with resealable zip lock
DDODDOMAM FIVE ORGANIC GRAINS LONG STICKS - PURPLE SWEET POTATO
Ingredients: Organic brown rice 85.8%, organic black rice 9%, 4 organic grains (organic barley, organic black rice, organic oat, organic sticky rice) 4%, organic purple sweet potato 1%, calcium carbonate.